Project Success Stories

FUSION-promoted Chicago event outdraws predecessor by 10x
The result, 120+ enrollees for the Chicago event vs. nine for San Francisco.
This innovative sales training firm pulled out all of the stops to lure top
prospects to a San Francisco event. The CEO prepared a mind-altering
presentation based on surprising new research. Elegant-looking invitations
were sent out far and wide. A high-end hotel was selected and a small
ballroom booked to handle the expected crowd.
Distressingly, only nine prospects attended.
With the next event planned for Chicago, the firm turned to FUSION for
promotion support, and hedged their bets by booking a smaller room.
The invitation we authored was not only elegant but persuasive, including
dozens of benefits for attending. We also included a full write-up of the
CEOs credentials so folks would understand they would be hearing from a true
authority.
The result, 120+ enrollees for the Chicago event vs. nine for San Francisco.
Unable to secure a larger room, our client was obliged to reconfigure from
round banquet tables to stadium seating, with attendees packed cheek to
jowl. In spite of the close quarters, the event was a resounding success.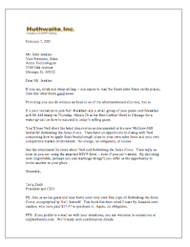 This is the invitation that packed the room.
View materials full size
As a result of the success of this event, FUSION was engaged to promote New
York City and Chicago pre-sales events for a communications skills firm
owned by the same holding company. Once again as a result of our efforts
rooms were filled to capacity. What's more, the presentation title we came
up ("How to address any audience like your career depends on it!") wound up
being re-purposed as the title for the CEOs forthcoming McGraw-Hill book.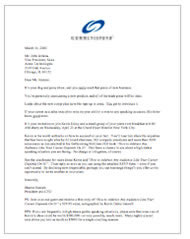 Our "How to address any audience
like your career depends upon it!" promotion effort.
View materials full size